DOC Savannah Engages Community Through Local Non-Fiction Stories | Local film | Savannah News, Events, Restaurants, Music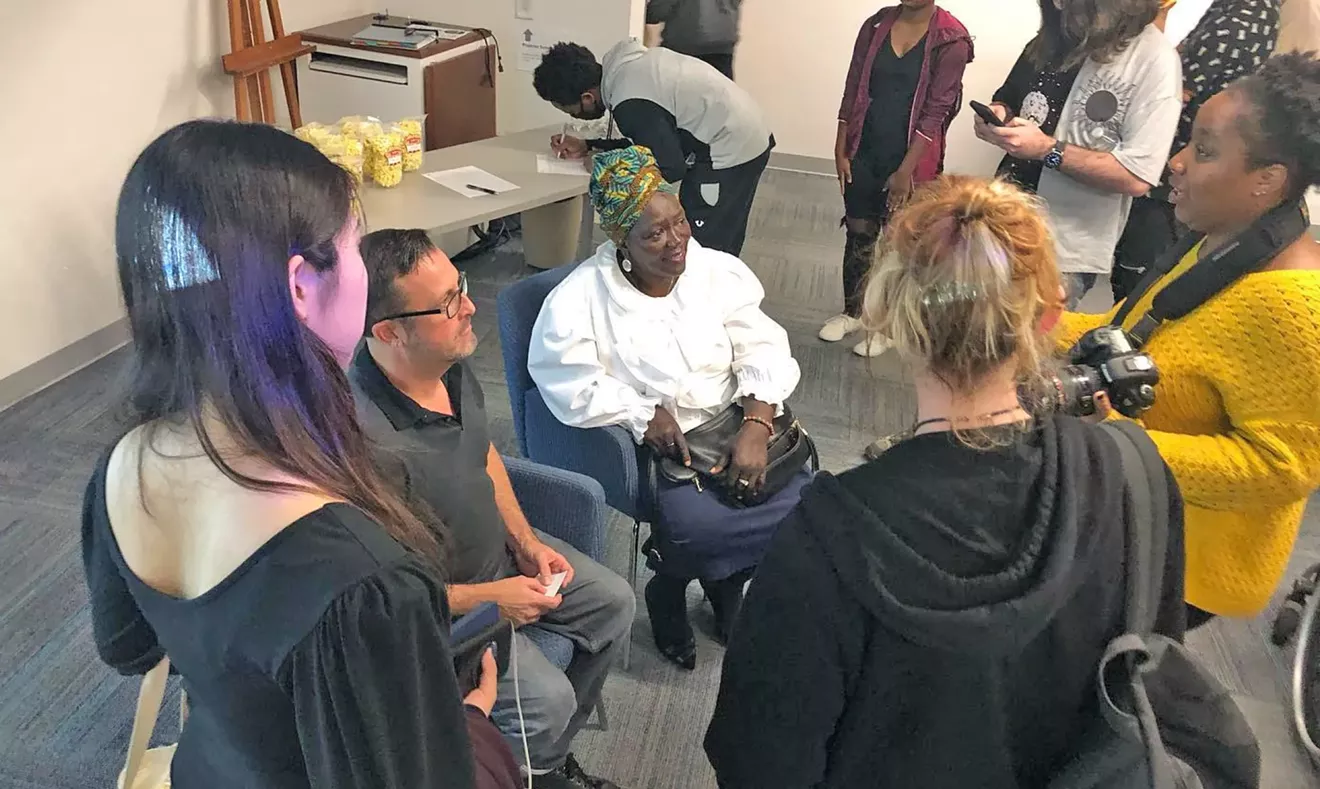 Savannah is no stranger to Hollywood and has seen many great movies and TV shows shot here, but a local band, DOC Savannah, found a new angle and turned the lens to focus on the filmmakers of Savannah, in especially non-fiction films.
"When I came to Savannah in 2015 I was amazed at the whole industry there, there really was no space for independent filmmakers to come together, support each other and each other. helping each other with projects or groups that were also focused specifically on making non-fiction films, "said one of the group's co-founders, Abbey Hoekzema.
Hoekzema, herself a filmmaker and professor of film production at Georgia Southern University, credits Urban Mentoring Academy founder Tre Singleton with inspiring her to reach out and find others interested in a directing group. of non-fiction films.
"He always told me to say the things in existence, because if you don't, then nothing will happen. So I kind of reached out on social media widely either to see who else were non-fiction filmmakers in Savannah and found out there were other voices in the dark. "Hoekzema said.
The group formed in September 2018, with Hoekzema, Elizabeth Kaiser, Kyle Maddux-Lawrence and Zachery Page co-founding the organization.
At this time, the group was meeting informally in different restaurants and cafes, but it started to expand quickly.
DOC Savannah aims to serve as a platform for non-fiction filmmakers and communities in the Coastal Empire and Lowcountry in Georgia and South Carolina as a resource to inform, entertain, enrich and inspire change through the documentary film. It is also a group of documentary filmmakers and supporters.
"I had noticed that a lot of filmmakers came here and they filmed, then they left. Also, the stories are not about Savannah. They are always talking about other places and there are so many stories here. We really want to be a space that can nurture a new group of local non-fiction storytellers, "Hoekzema said.
As the group grew, they began to hold screenings and workshops in addition to general assemblies until the pandemic struck, but that didn't stop them from moving their mission forward. They came together in 2020 and formed as a non-profit association to grow and better support others in the area who wanted to tell stories about their community.
One of their initiatives is DOC Savannah Shorts, which consists of micro-shorts that highlight groups or individuals in the area.
So far, the series includes an article on Molly Lieberman's Loop It Up Savannah collecting art supplies for Chatham County youth during the pandemic and an article on Pat Gunn on the Calhoun Square renaming process located in the historic downtown area of ​​Savannah.
All of these films are available on their website.
"They have a story they think needs to be told and we can help them. Our members have documented a lot and we want to start bringing these different people together to show what we have been working on, "Hoekzema said.
The group also screened other documentaries from other filmmakers in the region, notably those whose subject may be specifically linked to the savannah and the South.
This allowed the group to become known to a much larger audience.
They held their first screening in April 2021 at the Old Dairy Farm for a documentary by regional filmmaker Bo McGuire called Socks on Fire.
After applying for and receiving a PBS POV grant, the group hosted two more documentary screenings in October and November.
With the use of the grant, DOC Savannah used a creative writing competition, roundtable discussions with an activist, a mosaic mural workshop, and screenings of "The Neutral Ground" and "Pier Kids" to broaden understanding of Chatham County residents on social issues affecting their communities love how to discuss Confederate monuments and support the LGBTQ + community.
"We selected 'Neutral Ground' because it relates to our own Confederate monument in Forsyth, and we felt it was something about bringing people together to discuss issues, which is also the cornerstone of this grant, "Hoekzema said. "We chose 'Pier Kids' as an additional film in this grant round, primarily to help educate our LGBT youth in the Savannah area. The grant therefore allowed us to become education partners."
They've teamed up with the National Art Honor Society of the Savannah Arts Academy for "Pier Kids," and they're designing and building a mural based on the documentary and two other short films they would provide instructions for.
They partnered up with the Deep Center for "Neutral Ground" and the students worked with the filmmakers and the research team on materials that will be presented later.
The group wishes to continue to develop its collaborations and partnerships.
"We have very long-term goals, but in the intermediate or immediate future we want to start showcasing the work of filmmakers from the region. We talked about doing workshops and we want to expand education and opportunities for high school and college students, "Hoekzema said.
DOC Savannah is open to others, whether you're a filmmaker, educator, or just love to see and discuss non-fiction movies. More information on future screenings and programs can be found at docsavannah.org