Local clothing brand focuses on ethical sourcing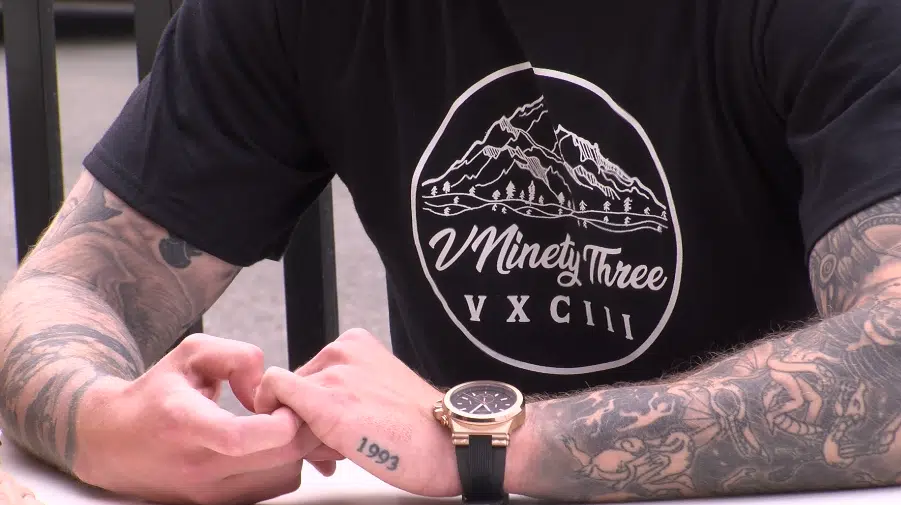 That Something Special was an ethically sourced clothing line made in Canada.
"We were on the beach one day, kind of looked at our beautiful friendship and said 'we can turn all of that positivity into something and we can make a huge change.' We wanted to use our motivation for that as a catalyst for it. really increase awareness and demand for ethical and fair clothing, "explained Sweet, the company's COO.
Larmor, who is the CEO, says the biggest problem with non-fair-trade clothing is the human rights they violate.
"We decided to create a clothing line because we all love fashion, but we realized that there was a big problem in the industry when it came to sweatshops and sourcing ethically and fair. It will help us change lives one shirt at a time by preventing people from working in sweatshops. "
In North America, 85% of clothing sold is unethically traded, which means people around the world can be paid as little as 40 cents an hour to make clothes.
"We want fair wages for people around the world. Southeast Asia, India, Africa, who are really crossing it and almost to the point of being slaves. Our big goal is therefore to change this mindset, to change the industry itself. said Miles who took on the role of director.
The three co-founders acknowledged that it is difficult to ensure that all materials come from North America and are in fact 100% ethically sourced.
"In fact, trying to find and supply an ethical and fair manufacturer is difficult. I see why few people do it. Miles allowed. "A lot of people want to cross the seas because they pay two dollars for a shirt and sell it for 20 or 30 dollars. Which is a huge margin. So this business is not appealing to a lot of people, but we focus on what we want to do. We focus on people, planet, then profit. "
After a year of working to find the right suppliers, V Ninety Three is expected to launch on June 11.
Although the shirts are cut and sewn in Toronto, all designs are drawn and printed on the shirts here in Medicine Hat.
After the launch of V Ninety Three on June 11 on their online store, Miles is hoping people will become more aware of ethically sourced clothing and start demanding it across the industry.
"It's a pretty aggressive goal, but that's what we want to do and that's kind of why we're here.
Follow V Ninety Three on their Instagram at @vninetythree