Local clothing company C of Dead resurrects iconic Calgary sports teams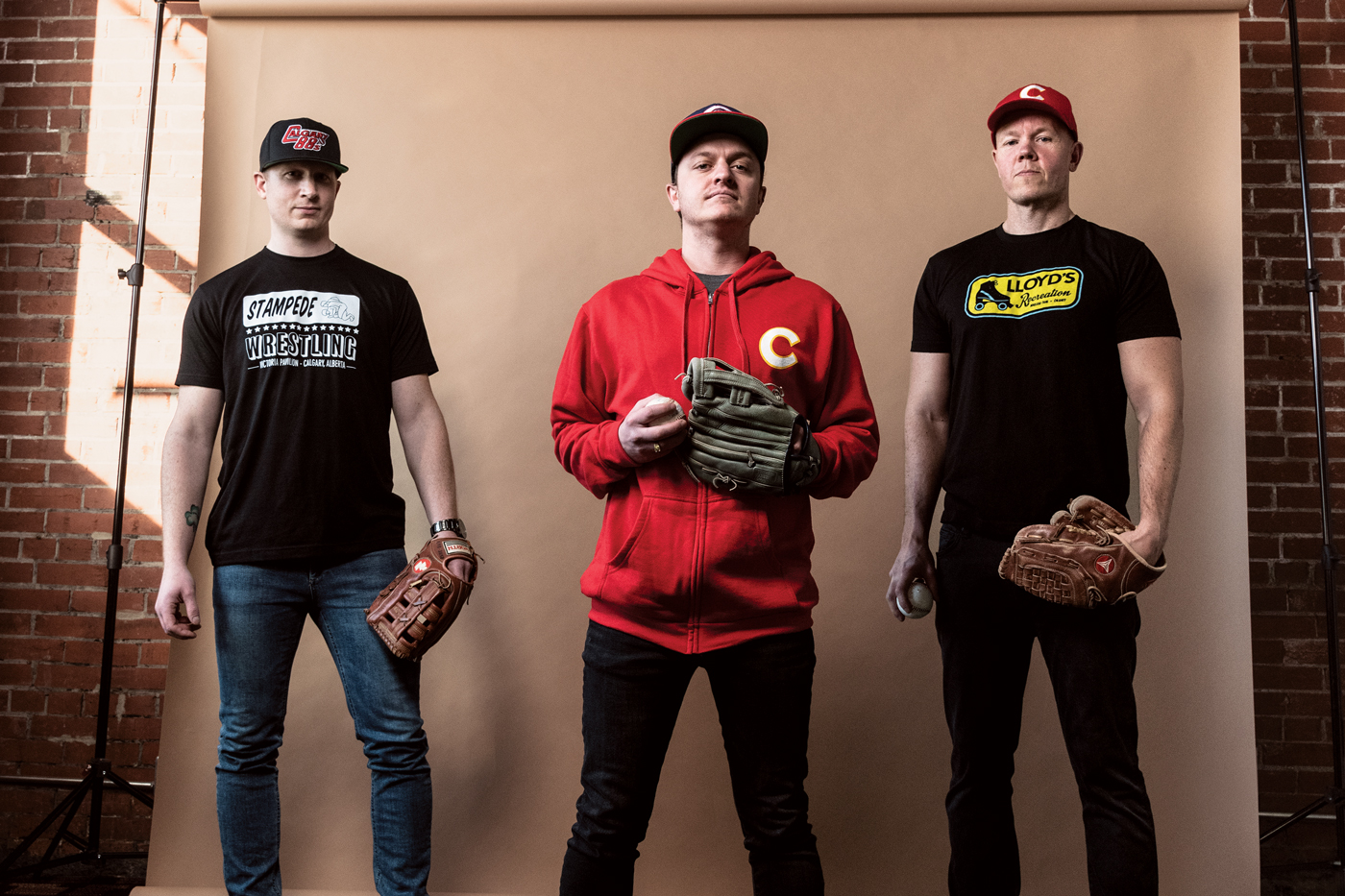 How a team of local sports fans made the nostalgia of Calgary's pro teams of yesteryear a fashion statement.
Like many ambitious ideas, C of Dead Clothing Co. was envisioned around a beer tour. Jonathan Anderson and Garrett Crump recalled the Calgary Cannons' AAA baseball games (the team moved in 2002). They started looking for Cannons products with little luck – and they suspected they weren't alone.
"Very quickly, we realized there was an opportunity to do it ourselves," says Anderson. "The idea was to connect people who had those same memories and love for this long gone but not forgotten franchise."
Anderson and Crump followed the idea by acquiring the trademarks of the Cannons and Calgary 88 (Calgary's short-lived basketball franchise). They started printing and selling small batches of shirts and hats under the C of Dead moniker at the end of April 2019. From there, the brand began to expand its catalog, bringing in Ryan Williamson as a designer. to create original tributes to other Calgary icons of yesteryear.
Since then, they've created a full line of t-shirts, jerseys, tank tops and hats in tribute to former Calgary teams and historic landmarks, from the Cannons to Stampede Corral.
Anderson says the success of C of Dead so far is due to fellow Calgarians who "got it". Tributes to the Hart family's Stampede Wrestling, the Cecil Hotel, Race City Motorsport Park and the Lloyds Recreation Rink all help to fuel Calgary's nostalgia. The brand's lineup of Calgary Flames tributes – which includes an 'It Was In' jersey in reference to the infamous scoreless appeal in Game 6 of the 2004 Stanley Cup Final – acts as a joke for fans .
"We're proud of that 'if you know, you know' stuff," Anderson says.
As its second anniversary approaches, C of Dead continues to grow. Orders have grown from 25 shirts to over 500 shirts at a time, thanks to word of mouth and an ever-active social media presence. Anderson says this growth confirms the initial intuition that others were looking for Calgary indoor baseball memorabilia the same way he and Crump (and later Williamson) were back in 2019.
"We're three guys who absolutely love this city," says Anderson. "Seeing other people share this passion is just amazing. It never gets old. "
You can get your portable tribute to Calgary's bygone teams and monuments at cofdead.ca