Red carpet in Ettalong for the first teaser of the local film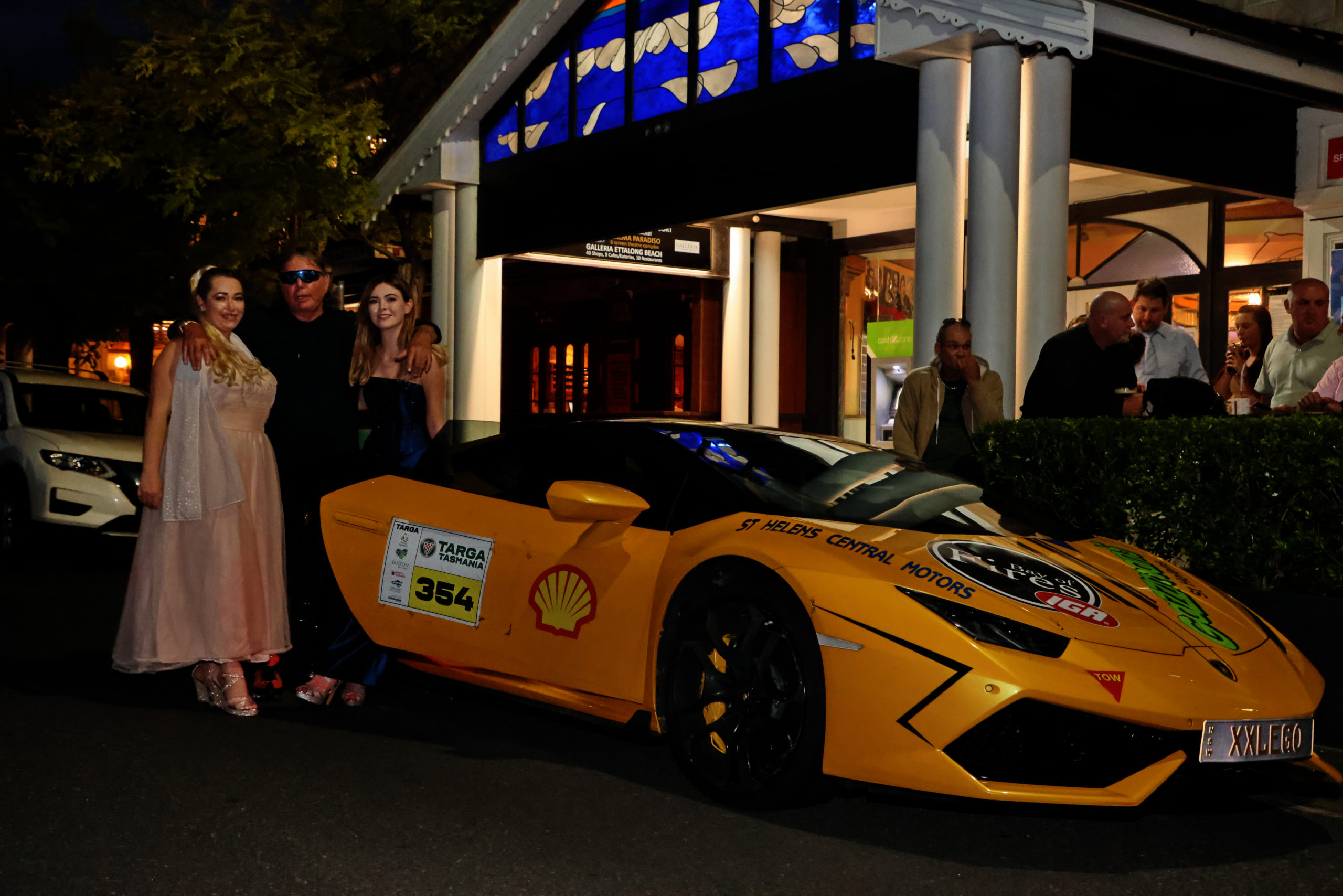 Ettalong got a taste of Hollywood on Thursday, December 2 with the premiere of a teaser for the upcoming locally produced movie, Crazy Love, at Bar Toto.
The film, which is produced by Karina Lee of West Gosford and Samara Dawson of Woy Woy follows the story of Hayley (played by Lee), who goes on a mission to retrieve her lover from the police with the help of gangsters and her best friend Moonlighter. (played by Dawson).
Lee said she wanted to make a movie about a twisted and toxic love affair for a long time.
"I told the story to a film company I work for, and they thought it was a great idea, so they helped us make it happen," Lee said.
"We wrote the story and put together ideas and made the story we wanted, which is based on two people who are madly in love with each other, but they're very toxic together.
"Hayley controlled everyone, and she had her best friend by her side all the time, and her best friend never left her."
Dawson said the characters they play were inspired by comic book characters.
"We were getting into the comedic side of everything, so we were trying to think about the characters, and I really liked the idea of ​​Poison Ivy and I was like, what's the Australian version? Dawson said.
"I started researching and found out that the Australian version of Poison Ivy is the Gympie Gympie plant from Queensland which has another name, moonlighter."
"My version is an Australian version of Harley Quinn, and instead of having a baseball bat, I have a cricket bat," Lee said.
The couple said there were a lot of ups and downs in the making of the film, which began production earlier this year.
"They started writing, then we went straight to pre-production, and Karina went and got all the props," Dawson said.
"I got the idea and the next month we were shooting," added Lee.
"We also had someone else to edit but we weren't very happy with the result, so I started editing, then COVID came in, then I went back to my friends to edit it, and everything was corrupt, which added a bit of production time, "Dawson continued.
The premiere of the teaser brought together actors, local celebrities and some of Lavac's friends from business and legal circles.
Lee said organizing the premiere was very important to her as she wanted to create an experience that attendees will remember.
"It was awesome, I loved it," Lee said.
"I organized everything and just wanted everyone to feel really special when we walked in."
"It was more about the experience and not just the movie, we wanted people to feel like this is a real red carpet premiere… a bit of Hollywood glamor," Dawson added.
Sydney Lamborghini Barrister Peter Lavac is also featured in the film, which got involved when Lavac and Lee bumped into each other at a local KFC.
"It was the most amazing experience, I saw the Lamborghini and said I needed it in my movie, like I always wanted to shoot with a Lamborghini, and I just saw it and I thought oh my god, "Lee said.
"Then I met Peter and he had a real gangster look on him and asked him to be in the movie, which he accepted."
Lamborghini attorney Peter Lavac said it was his first acting role.
"Karina and Samara found me in a KFC and thought I was licking my fingers good and making a big gangster," he said.
"I did a few stunts during my studies, but this is my first role as an actor.
"I had a great time and met a lot of interesting people, and their passion and talent is very contagious.
"It was great fun getting to know them.
"It's a lot more fun playing a gangster in a movie than defending one in court.
"A Current Affair took place during filming."
Crazy Love will be released in full during the famous Tropfest short film festival, and production of the rest of the film will continue in 2022.
Harry mulholland