Walkers Celebrates Local Restaurants With Four Limited Edition Flavors | New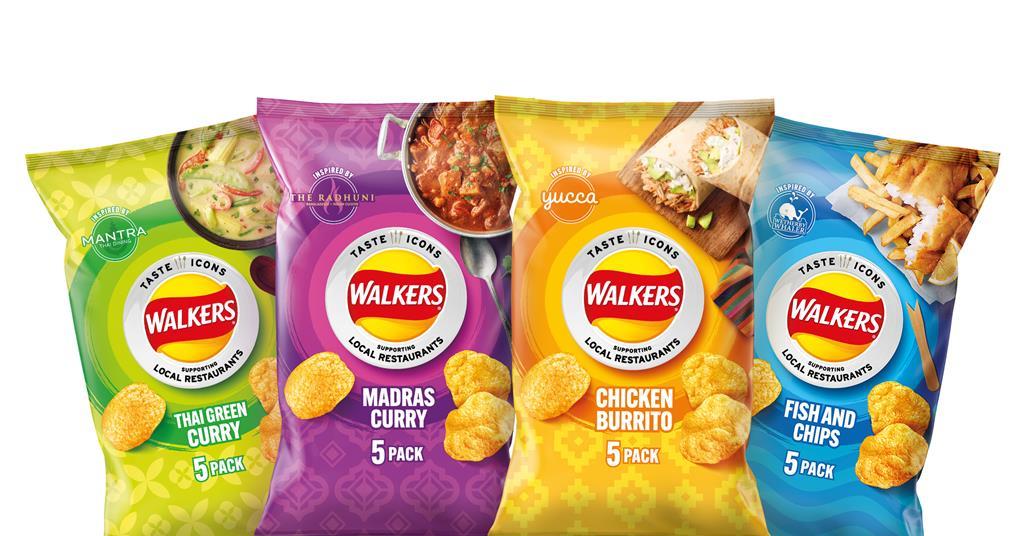 Walkers is launching four limited-edition crispy flavors inspired by dishes from local restaurants.
His flavors Madras Curry, Thai Green Curry, Fish & Chips and Chicken Burrito will be available on August 16 in singles, purses, £ 1 packs and multipacks of five (rsp: 69p- £ 1 / 33g-5x25g ).
A supporting package promotion will aim to increase footfall at local establishments by offering a £ 5 discount at more than 3,000 participating restaurants.
Buyers will be directed to the Walkers website, where they can search for their local restaurant and claim £ 5 off using a QR code voucher.
The limited edition flavors were inspired by "four notable local restaurants," Walkers said: The Rahuni in Edinburgh; Mantra Thai Dining in Newcastle; The whaler Wetherby; and Yucca in London.
Senior Brand Manager, Walkers Katherine Cook said she was "proud" to support the hospitality industry.
"Local businesses have always been there to help, especially during the pandemic, as we've seen retailers and operators coordinate door-to-door deliveries and donations to help those in need," Cook said.
"The new, limited edition flavors will help add excitement to the crisps segment, enabling retailers to offer something new to their buyers and drive sales."
The walkers worked with independent retailers to provide them with customizable posters to direct shoppers and staff to their nearest local restaurants, she added.
Last month, the potato chip giant targeted health-conscious Britons with a new campaign that increased its calorie count.
The campaign saw its brand's logos replaced with "words of surprise," emphasizing that the chips contained 100 calories or less per bag.